Date
May 10 2021
Expired!
Time
2:00 pm - 4:00 pm
COVID19 Webinar Series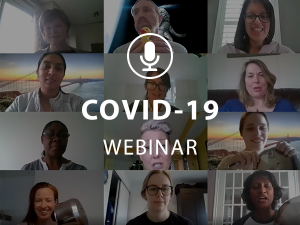 RNAO's COVID19 Webinar Series 
May 10, 1400 - 1600 ET
Click here to register
RNAO's CEO Doris Grinspun will be hosting COVID-19 webinars for health providers
Topics include:
Updates on COVID19 and health systems; latest news and pressing issues;
Guest speakers (as available);
Questions and answers; and
Calls to action
Health providers from Ontario, Canada, and anywhere in the world are welcome to join at no cost.
We are here with you in solidarity. Together, we will continue to tackle COVID-19 with the best tools at hand, including accurate information, calmness, determination and swift actions!
*Please note, this event takes place in Eastern time*